One Platform to Sell Everywhere
Gone are the days you need to use multiple websites to do the same thing. With CombineSell, you can do everything in one place.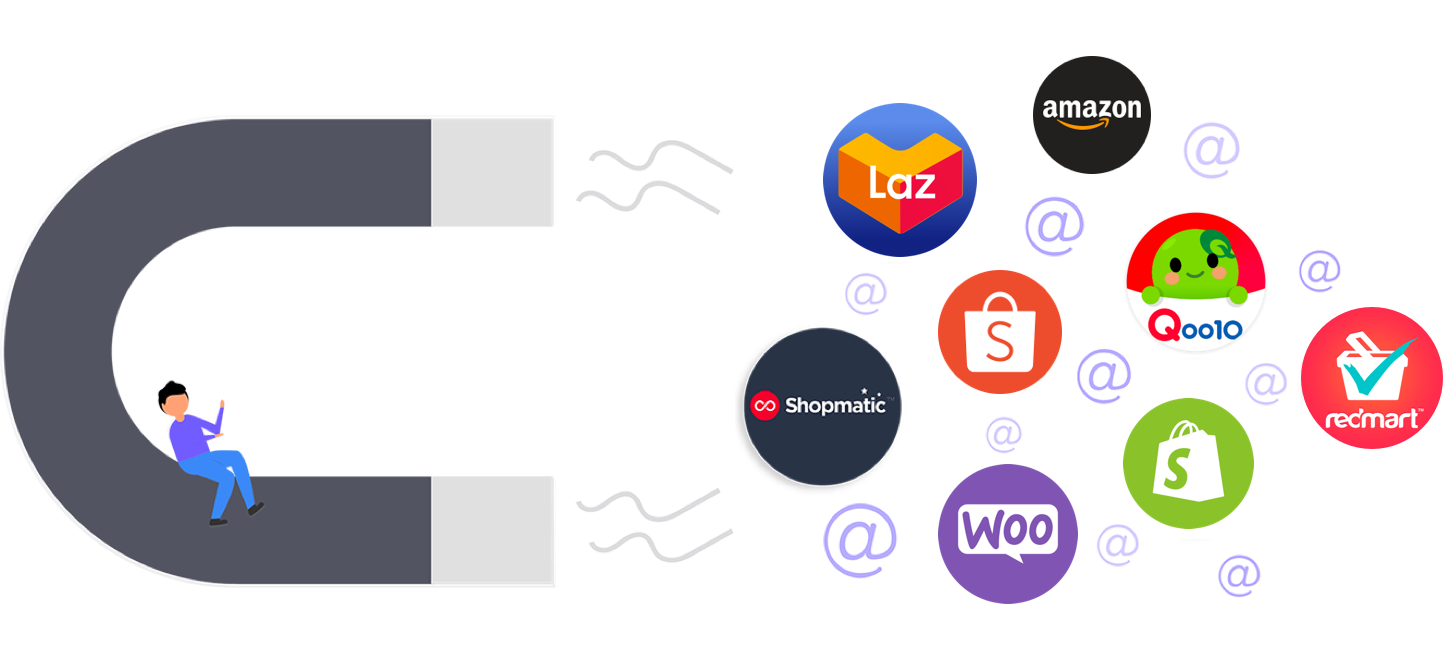 Why CombineSell?
Product Information
Management (PIM)
Easily manage your product information on every platform
Inventory
Management
View and adjust your stock across all platforms
Enquiry
Management
Retrieve and answer all your enquiries easily
Order & Sales
Management
Fulfill your entire order from every platform
3 Step Setup!
Kickstart your operations with these simple steps.
Integrate
Add all of your integrations in our platform.
Synchronise
Automatically sync all your products between the integrations.
Sell Everywhere
You can now sell your products to all platforms!
Integrations
Integrate with the different types of integrations! View the full list here!
Websites
Marketplaces
Accounting
Warehousing
Logistics
Testimonials
What our customers say about us
"CombineSell helps our company to simplify the multichannel selling with super supportive and professional assistance. Thanks to CombineSell, we don't have to manage all marketplaces with complex user interface individually and manually anymore."
Leo Zhang
Director at NiceDeal.sg
"Ever since we have engaged CombineSell, our sales grew expeditiously by tapping on multichannel e-commerce selling. We are super grateful to have the professional team to assist us. Thanks CombineSell!"
Joseph Goh
Director at Biogreen
"Engaging CombineSell has really make a great impact and change to our company. Tapping on the multichannel e-commerce has always been our plan to do so, with CombineSell, we are able to expedite on the progress and work together hand in hand to do better online! It's never too late to start, but it will be regretful if we don't tap on them soon enough! Thanks, CombineSell!"
Ivy Ang
Director at Mattress International